Kimberly Bartlett MSW, LCSW, RPT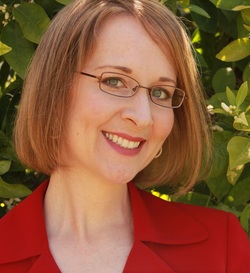 Kimberly is a Licensed Clinical Social Worker and Registered Play Therapist who specializes in the treatment of children, teens and their families in the Riverside/San Bernardino County area. Kimberly has undergone extensive training and education in the unique therapeutic approach of play therapy since 2000. Her training has taken her across the globe and has included a wide range of clinical treatment for children, teens and families. Kimberly has various sub-specialties including youth affected by trauma, youth in foster care, youth experiencing behavioral, mood, anxiety and adjustment disorders, expressive play therapy, child-centered play therapy, eclectic play therapy and many more. Kimberly is a Faculty member at University of Phoenix and teaches in the Master of Science Counseling and Master of Science Marriage, Family and Child Therapy degree programs. Kimberly has developed group therapy curriculum and managed therapeutic programs for high-acuity youth in non-profit agencies in the Inland Empire. Kimberly provides clinical supervision for pre-licensed therapists with an emphasis in play therapy. She serves as the President for the Riverside Chapter California Association for Play Therapy. Take a look at the "News" tab on this website for new events and experiences Kimberly is involved in (coming soon!).
---
Therapy Approach
People have the power within to make the changes to live healthy, peaceful lives. Kimberly taps into the natural abilities within each person to help them find the ways to make the needed growth in their lives in a compassionate, individualized and often fun approach. There are many ways that Kimberly assists people of all ages to accomplish their personal needs by pulling from her background in an eclectic array of play therapy strategies based in sound clinical principles and training. Kimberly draws from both directive and non-directive therapy strategies. She completes a thorough assessment to find out the needs and strengths of each child and their families and designs a treatment approach that will fit that specific family.